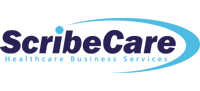 Address:
5197 Anacostia Dr,
Okemos MI 48864 USA
Introducing On-demand (OD) medical transcription, an increasingly popular business model in which transcription resources are made available to the user as needed and pay only the service used. This model helps medical facility like yours to overcome the common challenge of being able to meet fluctuating transcription demands efficiently. Because a facility's demand on transcription resources can vary drastically from one time to another, maintaining sufficient resources to meet peak requirements can be costly. Conversely, if the facility cuts costs by only maintaining minimal transcription resources, there will not be sufficient resources to meet peak requirements.
ScribeCare can alleviate these worries and boost your business. You will never again have to worry about typing, editing, formatting, losing files, or timeliness. We take care of all of that for you. Because we know that your time is valuable we offer a toll free number that allows you the freedom to dictate your report from the office, home, satellite offices, and even on the road.
We provide Total Outsourcing, Temp Assistance, Dedicated Overflow.
Total Outsourcing: ScribeCare has a team of experienced professionals who will work with you to design, implement, support, and manage your transcription workflow while reducing costs.
Temporary Assistance: ScribeCare can also work with you to implement an immediate solution for gaining control of a backlog situation. We can provide the fastest solution possible while maintaining the highest level of quality and customer service.
Dedicated Overflow: Partnering with ScribeCare can afford you a stable relationship to handle the ebb and flow of workloads. In lighter periods, you pay only for what you use; in heavier periods or when staff diminishes, ScribeCare is your partner in getting the job done.