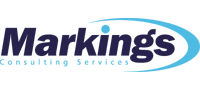 Address:
1870 Starkey Rd. Ste. 4,
Largo FL 38771, USA
Providing Revenue Cycle Management services to healthcare industry in US and Canada. We understand how important is the precious time of a healthcare provider be it Physician Practice, Ambulatory Care, Urgent Care, House Call services or Hospitals.
There are transformative trends sweeping the HealthCare industry at all time. With the introduction of ICD-10, New technology, New compliance requirement, changing nature of Patient Care and Minimum Use compliances – HealthCare fraternity is finding it difficult to meet rising challenges including expectation to lower the payouts from Insurance firms.
There is no need to focus on anything other than what you are best at – Patient Care. Doctors can dictate using recorders, telephone, ipads or smart phones – we accept them all. We transcribe, do the coding, carefully complete the billing based on your contracts with insurance companies and deliver the bills to all the concerned payers. We keep close watch on all the receipts, manage your receivables and see that you have recovered your dues for the great and focused service you provide.
Marking's Consulting Services is known to provide very high quality work. Our company believes in a policy of hiring very experienced and best-of-breed experts who not only understand your current situation but are already trained to take up future compliance requirement. This is one of the reasons we have retained almost all our accounts since inception. Best Services means Happy Clients which means – Growth!