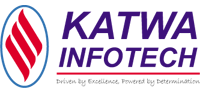 Address:
215/2 Jyoti Tower,
Karbhar St.,
M. Vadgaon, Belgaum - 590005,
India
Business Services & Technology Services
Applications are critically important to the running of any enterprise – the lifeblood of the business. This requires not only investment but great deal of planning to migrate and integrate into the existing systems. We offer our development capabilities and maintaining these new application along with the existing systems. We help our clients realize measurable value from their investment and our expertise through our experience and offerings in the areas of Business Analysis, Data collection, development, testing and deployment – keeping the futuristic opportunities intact.
The transformation journey in the enterprises area not only involves investment in new technology but also meticulous planning and precise migration, as well as integration of existing systems with new applications. It also includes the maintenance of systems, following the migration and integration. As Oracle experts, we help clients realize measurable business value from their investments through our offerings in the area of core Oracle technologies, helping prepare client enterprises for challenges – and opportunities of the future.
Outsourcing Services
Dedicated experts on Medical Transcription and Medical coding deliver valuable services by producing high quality documentation to the healthcare providers in the US and Canada. With 24/7 work force – the office is open 365 days year. All the experts are experienced and spread in teams with each team focusing on limited number of clients. The learning curve helps us to deliver quality services to our clients. We have a Medical Record Retention, Destruction and Disposal of PHI policy. All our operations are governed by HIPAA guidelines.